NOMADNO is a showroom specializing in distinctive Moroccan carpets and textiles. Unusual pieces originating in rural areas are our main focus. Local pattern repertoires were formed over generations and further cultivated with unexpected, coincidental inspirations – like a spectacular rug in the neighboring house or an ephemeral trend that happened to pass through the village. Today's increasing digitalization has brought the virtual transmission of pictures and added a further dimension to the design vocabulary. In spite of these ever-changing influences the craft of weaving is still alive in Morocco. We often encounter quite unexpected pieces, even if made in the 21st century. Whether with newer or older works, we strive to promote the genuine quality and uncompromising individuality, which the weavers still manifestly express. All the rugs in our collection, ranging from the beginning of the 20th century until today, have exclusively been made for domestic use by sedentary or semi-nomadic women.
NOMADNO first opened its doors in Brooklyn in 2013, and in early 2020 moved overseas to Switzerland. The new showroom has opened on September 19th, 2020 in a factory building by the lake Zurich, close to the city of Zurich. 
All of our items online can be purchased via email. The webshop represents only a fraction of the inventory as new pieces are constantly added. Please contact us for details of the latest arrivals or with any other inquiries or special requests. All rugs can be shipped internationally. Rates are based on the weight and volume of the item.
Hours: Saturday 11am – 5pm or by appointment
NOMADNO
Seestrasse 96
8707 Uetikon am See
Switzerland
(+41) 78 635 95 09
info@nomadno.com
Find us on google maps
Follow us on instagram
Subscribe to our newsletter: 
Alexandra Sachs is the owner of NOMADNO. She is a collector, an independent researcher and a dealer of Moroccan rugs and textiles. She has been an artist, with a background in scenography and choreography, before she decided to open her own business. Inspired by the exhibition 'Berber' she saw in 1996 at the Museum Bellerive in Zurich, she discovered another passion, ultimately dedicating her life. Alexandra spends extensive time annually in Morocco sourcing rugs and doing field research. She is a consultant to private collectors, architects and designers, has done evaluations for private collections and her articles have been published in HALI magazine.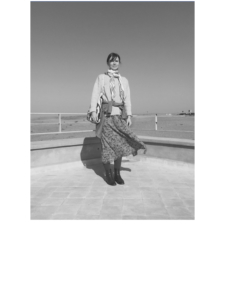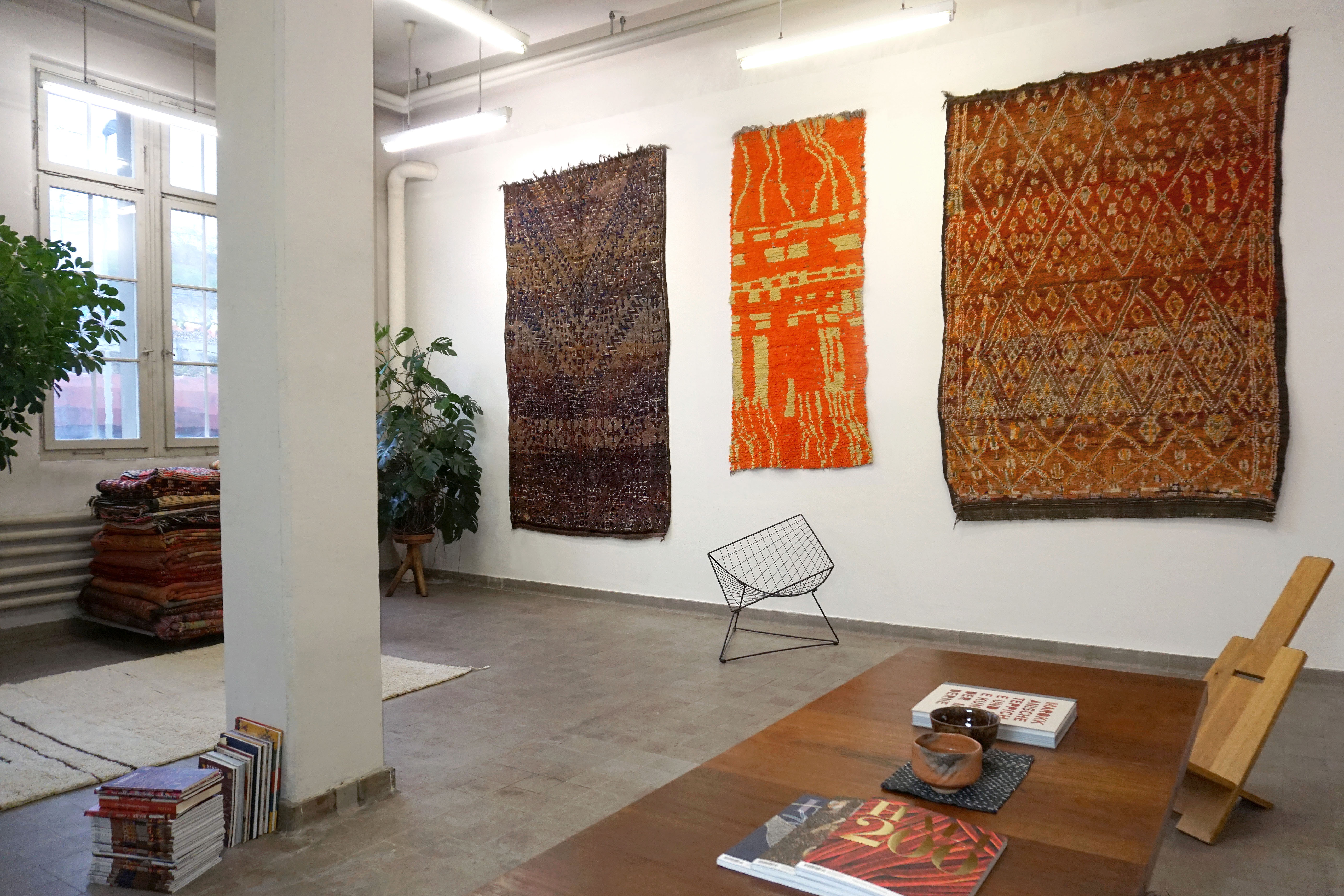 A view into the NOMADNO showroom in Uetikon am See, close to the city of Zurich. Our space is in a landmarked building that was once a chemical factory. The architecture lends itself to displaying Moroccan pieces. We are adding new carpets and textiles to our curated selection on a regular basis.
The JUERGEN ADAM COLLECTION is available for purchase at NOMADNO. The exhibit Moroccan Carpets and Modern Art at the Pinakothek der Moderne in Munich, from September 2013 to January 2014, drew worldwide attention and renewed the focus on Moroccan Berber rugs. Professor Juergen Adam assembled a remarkable collection, reflecting his personal view on aesthetics, between 1965-2010. Please contact us to inquire about the availability of individual pieces.